Match details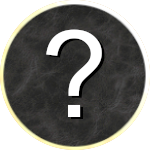 Final score: 0
Predicted score: 0.1667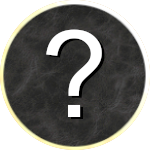 Final score: 1
Predicted score: 0.8333
Report: Noobever won, confirmed, source: Noobever, confirmed by: skrobi

Report time: 1 year, 1 month ago

Template: Jebus Cross

Ended on: 27.06.2021

Description: noobever (rampart , blue , - 3k) Skrobi ( tower , red + 3k )

ciezki jc przeciwnik bardzo dobry z wieksza armia czekał pod moim brejkiem . udało mi się zbrejkowac dzięki duzej ilosci many i rezolekcie . FB 125 zakonczone smiercia glownnych bohaterow po obu stronach
koniec w 131 po ciezkiej obrony zamku resztkami obu zawodników wojsk .
Predict match result to gain points!
Points are granted after the match is finished.
Predictions cannot be made after match starts.
Only one prediction per user
You cannot add a prediction - either you already added one or the match has started.
| Made by | Made on (Polish time) | | Score | | Points | |
| --- | --- | --- | --- | --- | --- | --- |
| LordDavy | June 24, 2021, 4:41 p.m. | skrobi | 0 - 1 | Noobever | 3 | |
| PiesKadziela | June 23, 2021, 3:48 p.m. | skrobi | 0 - 1 | Noobever | 3 | |
| Mrozunio | June 23, 2021, 11:29 a.m. | skrobi | 1 - 0 | Noobever | 1 | |
| Stevmar | June 23, 2021, 9:57 a.m. | skrobi | 0 - 1 | Noobever | 3 | |
| User removed | June 23, 2021, 1:28 a.m. | skrobi | 0 - 1 | Noobever | 3 | |
| VasT | June 22, 2021, 11:19 p.m. | skrobi | 0 - 1 | Noobever | 3 | |
Partners