Match details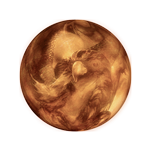 Final score: 1
Predicted score: 0.8889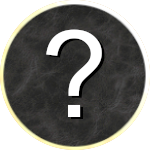 Final score: 0
Predicted score: 0.1111
Report: SDK_Ravciozo won, confirmed, source: SDK_Ravciozo, confirmed by: Szymek12

Report time: 1 month, 2 weeks ago

Template: h3dm3

Color, town, hero of SDK_Ravciozo: blue, fortress, Tazar -> Crag Hack

Color, town, hero of Szymek12: red, fortress, Bron -> Gundula

Bidding amount
SDK_Ravciozo: -800
Szymek12: 800

Ended on: 1 4 1

Description: Really tough map. Mines far away, consa on starting zone 3-4 (was 3, took it 123 losslessly), up lizardmen and up evil eyes to side zones (+ golems, so that noe was easy at least). Later on very empty side zones, no topias, no gold banks. TP without any roll but first Earth around 1/3/1 for me on Crag, so opp was already jumping joyfully. First TP I used happened to be in 1/3/5 (sic!), but luckily the years of experience made me come on top. Nice game from my opp's side, GL in the tournament!
Predict match result to gain points!
Points are granted after the match is finished.
Predictions cannot be made after match starts.
Only one prediction per user
You cannot add a prediction - either you already added one or the match has started.
| Made by | Made on (Polish time) | | Score | | Points | |
| --- | --- | --- | --- | --- | --- | --- |
| SDK_Ravciozo | May 7, 2022, 12:21 p.m. | SDK_Ravciozo | 1 - 0 | Szymek12 | 3 | |
| wnukos | May 4, 2022, 10:51 p.m. | SDK_Ravciozo | 1 - 0 | Szymek12 | 3 | |
| PiesKadziela | May 2, 2022, 1:49 a.m. | SDK_Ravciozo | 1 - 0 | Szymek12 | 3 | |
| UrfinDzus | May 1, 2022, 9:14 p.m. | SDK_Ravciozo | 1 - 0 | Szymek12 | 3 | |
| Khimeirion | May 1, 2022, 8:19 p.m. | SDK_Ravciozo | 0 - 1 | Szymek12 | 1 | |
| Bubonchik | May 1, 2022, 8:08 p.m. | SDK_Ravciozo | 1 - 0 | Szymek12 | 3 | |
| Stevmar | May 1, 2022, 7:22 p.m. | SDK_Ravciozo | 1 - 0 | Szymek12 | 3 | |
| VasT | May 1, 2022, 5:29 p.m. | SDK_Ravciozo | 1 - 0 | Szymek12 | 3 | |
| LordDavy | May 1, 2022, 2:32 p.m. | SDK_Ravciozo | 1 - 0 | Szymek12 | 3 | |
Partners