Match details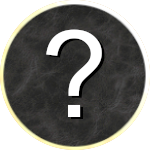 Final score: 0
Predicted score: 0.6667
Final score: 1
Predicted score: 0.3333
Report: fred_rp won, confirmed, source: fred_rp, confirmed by: CzileraInzyniera

Report time: 1 month, 1 week ago

Template: mt_mp 1.04

Color, town, hero of chochla: Czerwony, Loch, Dace,

Color, town, hero of fred_rp: Niebieski, Loch, Damacon

Bidding amount
chochla: -1500
fred_rp: 1500

Ended on: 1 3 7

Description: Bardzo fajna mapka, udało mi się upasać dwie świnie Damacona i Neele:).Za 2 rollem gildia dała TP i z buta dd. Na FB dominował chain!
Predict match result to gain points!
Points are granted after the match is finished.
Predictions cannot be made after match starts.
Only one prediction per user
You cannot add a prediction - either you already added one or the match has started.
| Made by | Made on (Polish time) | | Score | | Points | |
| --- | --- | --- | --- | --- | --- | --- |
| fred_rp | May 18, 2022, 10:12 a.m. | chochla | 0 - 1 | fred_rp | 3 | |
| wnukos | May 4, 2022, 10:50 p.m. | chochla | 1 - 0 | fred_rp | 1 | |
| UrfinDzus | May 2, 2022, 9:47 p.m. | chochla | 1 - 0 | fred_rp | 1 | |
| VasT | May 2, 2022, 3:41 p.m. | chochla | 1 - 0 | fred_rp | 1 | |
| PiesKadziela | May 2, 2022, 1:45 a.m. | chochla | 1 - 0 | fred_rp | 1 | |
| Khimeirion | May 1, 2022, 8:23 p.m. | chochla | 0 - 1 | fred_rp | 3 | |
| LordDavy | May 1, 2022, 8:18 p.m. | chochla | 1 - 0 | fred_rp | 1 | |
| Bubonchik | May 1, 2022, 8:05 p.m. | chochla | 0 - 1 | fred_rp | 3 | |
| Stevmar | May 1, 2022, 7:17 p.m. | chochla | 1 - 0 | fred_rp | 1 | |
Partners