Match details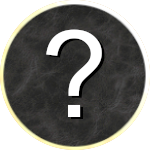 Final score: 0
Predicted score: 0.3333333333333333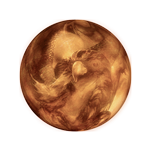 Final score: 1
Predicted score: 0.6666666666666666
Report: Arytmetyczny won, confirmed, source: Arytmetyczny, confirmed by: Wrzosy

Report time: 2 months, 2 weeks ago

Template: mt_Firewalk

Color, town, hero of wojtek121: red, cove

Color, town, hero of Arytmetyczny: blue, cove

Bidding amount
wojtek121: 7000
Arytmetyczny: -7000

Ended on: 1 2 3

Description: Tfp!
Predict match result to gain points!
Points are granted after the match is finished.
Predictions cannot be made after match starts.
Only one prediction per user
You cannot add a prediction - either you already added one or the match has started.
| Made by | Made on (Polish time) | | Score | | Points | |
| --- | --- | --- | --- | --- | --- | --- |
| Arytmetyczny | Nov. 9, 2021, 2:37 p.m. | wojtek121 | 0 - 1 | Arytmetyczny | 3 | |
| Stevmar | Nov. 2, 2021, 9:49 p.m. | wojtek121 | 1 - 0 | Arytmetyczny | 1 | |
| rpgowiec | Nov. 2, 2021, 8:59 p.m. | wojtek121 | 1 - 0 | Arytmetyczny | 1 | |
| VasT | Nov. 2, 2021, 7:39 p.m. | wojtek121 | 0 - 1 | Arytmetyczny | 3 | |
| doubleloop | Nov. 2, 2021, 4:07 p.m. | wojtek121 | 0 - 1 | Arytmetyczny | 3 | |
| LordDavy | Nov. 2, 2021, 2:21 p.m. | wojtek121 | 0 - 1 | Arytmetyczny | 3 | |
| Topowy_Nieudacznik | Nov. 2, 2021, 1:02 p.m. | wojtek121 | 0 - 1 | Arytmetyczny | 3 | |
| Oerrty | Nov. 2, 2021, 7:57 a.m. | wojtek121 | 0 - 1 | Arytmetyczny | 3 | |
| PiesKadziela | Nov. 1, 2021, 10:18 p.m. | wojtek121 | 1 - 0 | Arytmetyczny | 1 | |
Partners