Match details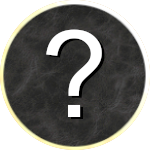 Final score: 2
Final score: 0
Report: CanWeLoad won, confirmed, source: CanWeLoad, confirmed by: fx_izakoziol

Template: Jebus Cross

Ended on: 124

Description: Z racji zbliżającego się końca terminu i braku możliwości złapania się na trzy gry wspólnie uznaliśmy aby rozegrać jeden mecz na Jebusie żeby żaden z Nas nie musiał poddawać gry walkowerem. Dzięki FX_Izakoziol za to, że znalazłeś chwilkę. Powodzenia w innych turniejach i do zobaczenia za rok. Pozdro

Report: CanWeLoad won, confirmed, source: W4rchi, confirmed by: W4rchi

Template: .

Ended on: .

Description: .
Predict match result to gain points!
Points are granted after the match is finished.
Predictions cannot be made after match starts.
Only one prediction per user
You cannot add a prediction - either you already added one or the match has started.
| Made by | Made on (Polish time) | | Score | | Points | |
| --- | --- | --- | --- | --- | --- | --- |
| wickedskinner | June 14, 2021, 10:09 a.m. | CanWeLoad | 2 - 0 | fx_izakoziol | 5 | |
| Phillsen | June 8, 2021, 1:17 a.m. | CanWeLoad | 2 - 0 | fx_izakoziol | 5 | |
| Gee | June 7, 2021, 8:23 a.m. | CanWeLoad | 2 - 0 | fx_izakoziol | 5 | |
| Tsar_Konrad | June 6, 2021, 11:44 p.m. | CanWeLoad | 2 - 0 | fx_izakoziol | 5 | |
| BielikBazuka | June 6, 2021, 6:01 p.m. | CanWeLoad | 2 - 1 | fx_izakoziol | 1 | |
| PiesKadziela | June 5, 2021, 6:59 p.m. | CanWeLoad | 2 - 0 | fx_izakoziol | 5 | |
| Stevmar | June 5, 2021, 4:06 p.m. | CanWeLoad | 2 - 0 | fx_izakoziol | 5 | |
| VasT | June 5, 2021, 1:36 p.m. | CanWeLoad | 2 - 0 | fx_izakoziol | 5 | |
| LordDavy | June 5, 2021, 10:15 a.m. | CanWeLoad | 2 - 0 | fx_izakoziol | 5 | |
| User removed | June 5, 2021, 8:16 a.m. | CanWeLoad | 2 - 0 | fx_izakoziol | 5 | |
| Girulg | June 5, 2021, 3:25 a.m. | CanWeLoad | 2 - 0 | fx_izakoziol | 5 | |
Partners