Match details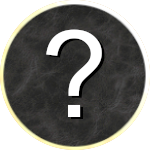 Final score: 1
Predicted score: 0.4444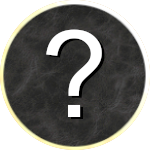 Final score: 0
Predicted score: 0.5556
Report: MrocznaBestia won, confirmed, source: MrocznaBestia, confirmed by: Noobever

Report time: 1 year, 1 month ago

Template: Jebus Cross

Ended on: 07.04.2021r.

Description: Czerwony Mroczna Bestia Calh vs. Niebieski Noobever Galathan. Przeciwnik zapłacił za nekropolię , kolor oddał mnie. Po jednym moim resecie i dwóch przeciwnika zagraliśmy gererację niezbyt bogatą w banki, z długimi drogami, ale dzięki konsie minimalnej została przeze mnie zaakceptowana. Gra skończyła się się 4 dnia poddaniem przez przeciwnika.
Predict match result to gain points!
Points are granted after the match is finished.
Predictions cannot be made after match starts.
Only one prediction per user
You cannot add a prediction - either you already added one or the match has started.
| Made by | Made on (Polish time) | | Score | | Points | |
| --- | --- | --- | --- | --- | --- | --- |
| VasT | April 7, 2021, 7:42 p.m. | MrocznaBestia | 0 - 1 | Noobever | 1 | |
| MrocznaBestia | April 7, 2021, 5:45 p.m. | MrocznaBestia | 0 - 1 | Noobever | 1 | |
| Girulg | April 7, 2021, 4 p.m. | MrocznaBestia | 1 - 0 | Noobever | 3 | |
| Fill-ua | April 7, 2021, 10:40 a.m. | MrocznaBestia | 0 - 1 | Noobever | 1 | |
| Arytmetyczny | April 7, 2021, 9:14 a.m. | MrocznaBestia | 1 - 0 | Noobever | 3 | |
| lord12922 | April 7, 2021, 1:42 a.m. | MrocznaBestia | 1 - 0 | Noobever | 3 | |
| Miasmen | April 6, 2021, 11:15 p.m. | MrocznaBestia | 1 - 0 | Noobever | 3 | |
| Santi_Nazarini | April 6, 2021, 1:31 p.m. | MrocznaBestia | 0 - 1 | Noobever | 1 | |
| PiesKadziela | April 6, 2021, 12:42 p.m. | MrocznaBestia | 0 - 1 | Noobever | 1 | |
Partners