Match details
Final score: 0
Predicted score: 0.9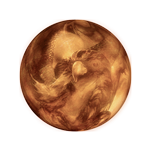 Final score: 1
Predicted score: 0.1
Report: Sandra won, confirmed, source: Sandra, confirmed by: Fantom

Report time: 1 year, 1 month ago

Template: Nostalgia

Ended on: 123

Description: RNG było dla mnie bardzo łaskawe i dało świetną mapkę. Opp miał mniej szczęścia i dodatkowo moralki pokarały.
Predict match result to gain points!
Points are granted after the match is finished.
Predictions cannot be made after match starts.
Only one prediction per user
You cannot add a prediction - either you already added one or the match has started.
| Made by | Made on (Polish time) | | Score | | Points | |
| --- | --- | --- | --- | --- | --- | --- |
| KtR_16 | April 12, 2021, 9:58 p.m. | Fantom | 0 - 1 | Sandra | 3 | |
| Stevmar | April 8, 2021, 8:46 p.m. | Fantom | 1 - 0 | Sandra | 1 | |
| Szamalin | April 7, 2021, 6:57 p.m. | Fantom | 1 - 0 | Sandra | 1 | |
| SirmafeviI | April 7, 2021, 6:23 p.m. | Fantom | 1 - 0 | Sandra | 1 | |
| User removed | April 7, 2021, 1:02 p.m. | Fantom | 1 - 0 | Sandra | 1 | |
| Miasmen | April 6, 2021, 10:21 p.m. | Fantom | 1 - 0 | Sandra | 1 | |
| VasT | April 6, 2021, 3:04 p.m. | Fantom | 1 - 0 | Sandra | 1 | |
| Santi_Nazarini | April 6, 2021, 2:33 p.m. | Fantom | 1 - 0 | Sandra | 1 | |
| LordDavy | April 6, 2021, 1:53 p.m. | Fantom | 1 - 0 | Sandra | 1 | |
| PiesKadziela | April 5, 2021, 11:53 p.m. | Fantom | 1 - 0 | Sandra | 1 | |
Partners